One of the best discoveries of the year for me has been Psychedelic Source Records. Over the course of the year, I've featured tracks by Satorinaut, Lemurian Folk Songs, Pilot Voyager and Liquidacid, all affiliated with Psychedelic Source Records, a music collective of bands that share members and jam together. Located primarily in Páty, Hungary, Psychedelic Source Records has been prolific of late, with each of the artists releasing multiple albums in recent months. Psychedelic Source Records have made all of these recordings available at name your price on Bandcamp. Below you will find a linked word cloud with several of the artists and albums from Psychedelic Source Records, as well as an interview I did by email recently with Bence Ambrus.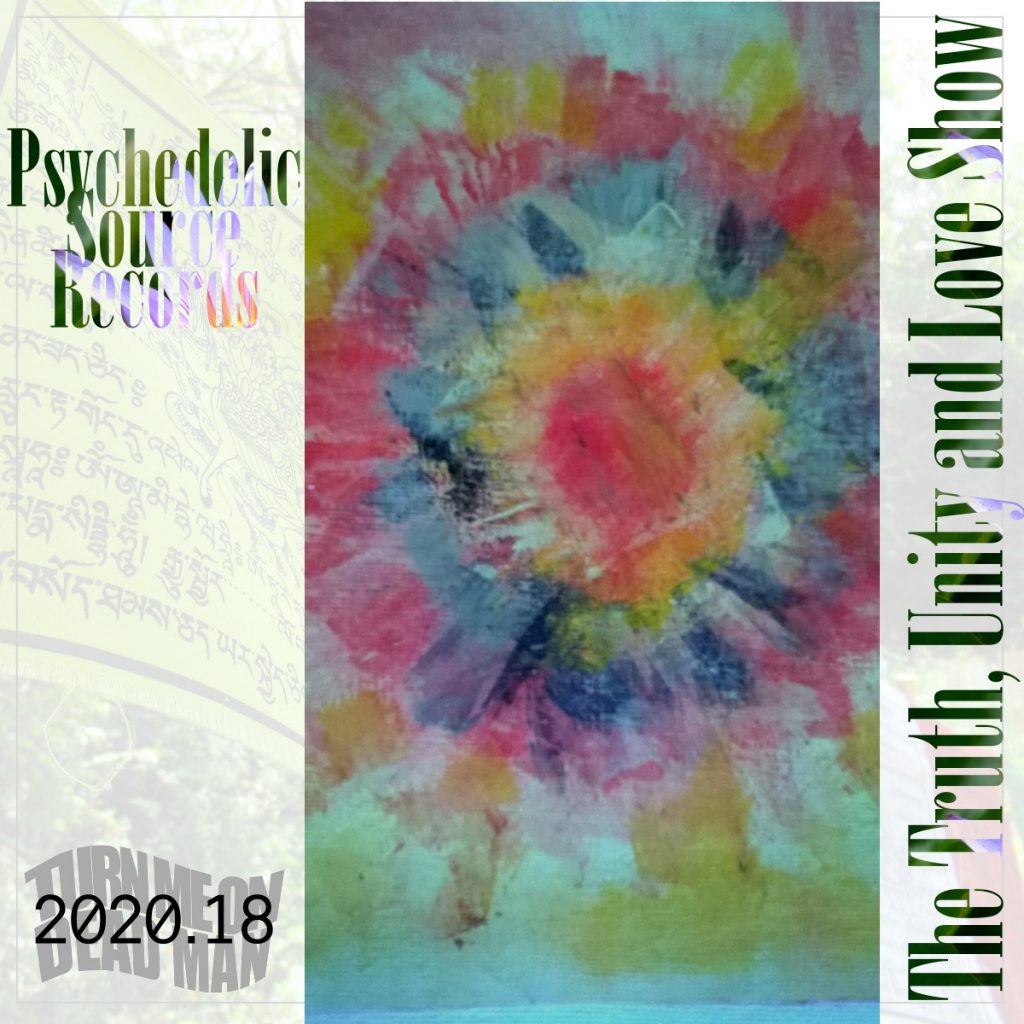 00:00 TMODM – Intro
01:32 psychedelic source records – Only the Song II
10:23 Satorinaut – Medieval Gran Tourismo
22:00 Bence Ambrus – We Are All Around
27:38 Liquidacid – Dimeshift
37:25 Pilot Voyager – Melted Lights
43:17 Rawna – Third Eye of the Sun
51:00 Lemurian Folk Songs – La Caleta
TMODM: How did the label start? How often do members of the various bands get together to jam?
BA: We started Psychedelic Source Records as a diy and simple collective of some music we recorded in our small house out in the forest of hungary. We used to use a Zoom recorder, with it's 4 channels. When some friend visits us in the summer, for example Hisa Shiroma, who is a japanese hippy, lives in an Andalusian community called Beneficio, we just switch the Zoom on, and jam. We have a lot of unreleased jams and millions of unrecorded. As time passed, with Lemurian Folk Songs we did a lot of gigs and tours, so we met with a lot of good musicians, were together in their studios, drank, smoked a lot, then jam, recorded all, established bands like Satorinaut or Pilot Voyager.
TMODM: How have you been affected by the pandemic?
BA: Since the newwave anthrax terrorizes humanity, we can't do else, only jamming, release nice music of friends like Rawna, and chill in our rehearsal places. We will record a lot more for sure, but these sessions are never scheduled exactly.
TMODM: So when did all of this get started? I see that various people jam with members of other bands. With bands like Satorinaut, Pilot Voyager and Lemurian Folk Songs, etc. did each band start with a specific musical focus? or did certain people just gravitate toward one another to form the various groups?
BA: Its started in 2017 February, when the winter was very cold ( -25c) With Kriszti we were closed to the foresthouse, collecting firewood and played on funny instruments, recorded songs. For example, Father Eternity, Mother Material by Haoma Dub Cult.
A Lot of bands started here with PSR, as we invited friends, played, recorded, and if the sound was nice, so released. For example when we recorded Pilot Voyager – Melted Lights, the members never played together before. It was their first meeting. Contremarque's Tibi, never even met with Ákos and Robi. Or Red Gem Space Funk, it was also a stranger's meeting.
TMODM: So how many people are we talking about here? You've mentioned guests that have jammed with you. Is there a core group that has been around since the beginning? How many people have taken part in the jamming/recording at one time or another?
BA: In the beginning, we were only Lemurian Folk Songs, Gergyely Szabó, István Baumgartner and Me. Later Krisztina Benus joined, with whom I live together in the forest, but near to Budapest. This is the core group. In 2018 Gergely Szabó moved to Copenhagen, so we sometimes visit him (for example Jam in Copenhagen 2018 by Lemurian) Sometimes friends are coming to the house from bands like Contremarque, Korgoth, Satorinaut, Pilot Voyager, Liquidacid, Indeed, Döbbenet, Satorinaut, Arkas… We have a lot of musician friends, we used to mix drummers, bassists etc.. The reason why I am appearing in almost all of these sessions is that I live here with Kriszti. Normally in one session 3 or 4 people play together. While the others roll joints, and they couldn't stop opening beers.
TMODM: What you're describing sounds like a utopian vision of community! It sounds like you draw inspiration from place–you mention the garden and the foresthouse. Do you record the quieter pieces like your solo recordings in the garden and the heavier jams in the foresthouse? or does it all come together some other way?
BA: Exactly. When I'm recording alone, I used to go out in the garden, sometimes further out to the riverside. This is why you can hear it flushes behind the banjo. The heavy stuff we used to record in the house, or sometimes in the city, different places.
TMODM: What kind of gear do you use? You mentioned a Zoom 4-track recorder. How do you do the mixing and other post-production work? What about your guitars, drums and other instruments? Any vintage gear? By the way, which came first for you, the banjo or the guitar?
BA: Most of the time we use a Zoom h4n pro. Our gear is simple, semi vintage stuff, we have an old Sonor drumkit ('81) Peavey bandit guitar amps, some sm57 mics. My guitars built by a carpenter friend. He's a masterbulilder of unique guitars (László Sima) (if i had to buy this quality, I would have to find a real job first 🙂 I'm a shitty gardener at the moment)
For mixing, simple daw, with some eq, compressor, low cut etc… the usual stuff.
Originally I'm a bassist, I learned some jazz for a few years. After the 6 strings came parallelly, and the mandolin, when with Krisztina we were wayfaring by feet for some years, and been playing (busking) western- country music in the streets of Spain and France.

The banjo was just bought last year.
TMODM: In the election held in the US earlier this month, drug legalization/decriminalization was very successful. The state of Oregon legalized medical use of psilocybin, Washington DC voted to decriminalize recreational use of magic mushrooms, and several states voted to move toward marijuana legalization. Serious research is underway on the therapeutic uses of psychedelic drugs. Psychedelic art and music seem to be everywhere, as well. Do you see anything similar in Hungary? Do you see yourselves as part of a movement or the "psychedelic renaissance"?
BA: Hungary doesn't look like it will ever head to any kind of renaissance. (except BMW owner cocainists) At the moment here is a 'curfew' in the night, from 20 to 5. Rehearsal places, ruin bars, underground movements, ancient monuments are replaced by luxury hotels and luxury stadiums.
But don't worry, we are all one, and if there is a psychedelic renaissance, we will feel that for sure. Anyway we just released a fresh Satorinaut album,(today) so please feel pleased with your lil psychedelics there 🙂