The title of this episode comes from the most recent release from Psychedelic Source Records, a remarkable artistic collective based in Hungary playing mainly improvised music. They're incredibly prolific, with more than 50 releases since they started putting out albums around 2017. A number of different bands play under the Psychedelic Source banner, and I've put together a playlist for this episode made up of tracks they've put out in the last year or so.
At the center of all this is Bence Ambrus, a multi-instrumentalist who plays in several of the Psychedelic Source bands and also does his own acoustic sets. The playlist includes a solo track of his, as well as tracks by Slight Layers, Pilot Voyager, Liquidacid, nepaal and Highbay, among others. Many of the bands share members and they often release their jams under the general Psychedelic Source Records name. What makes this output even more extraordinary is that they make it all available with the "Name Your Price" option. That's right, they're effectively giving it all away for free.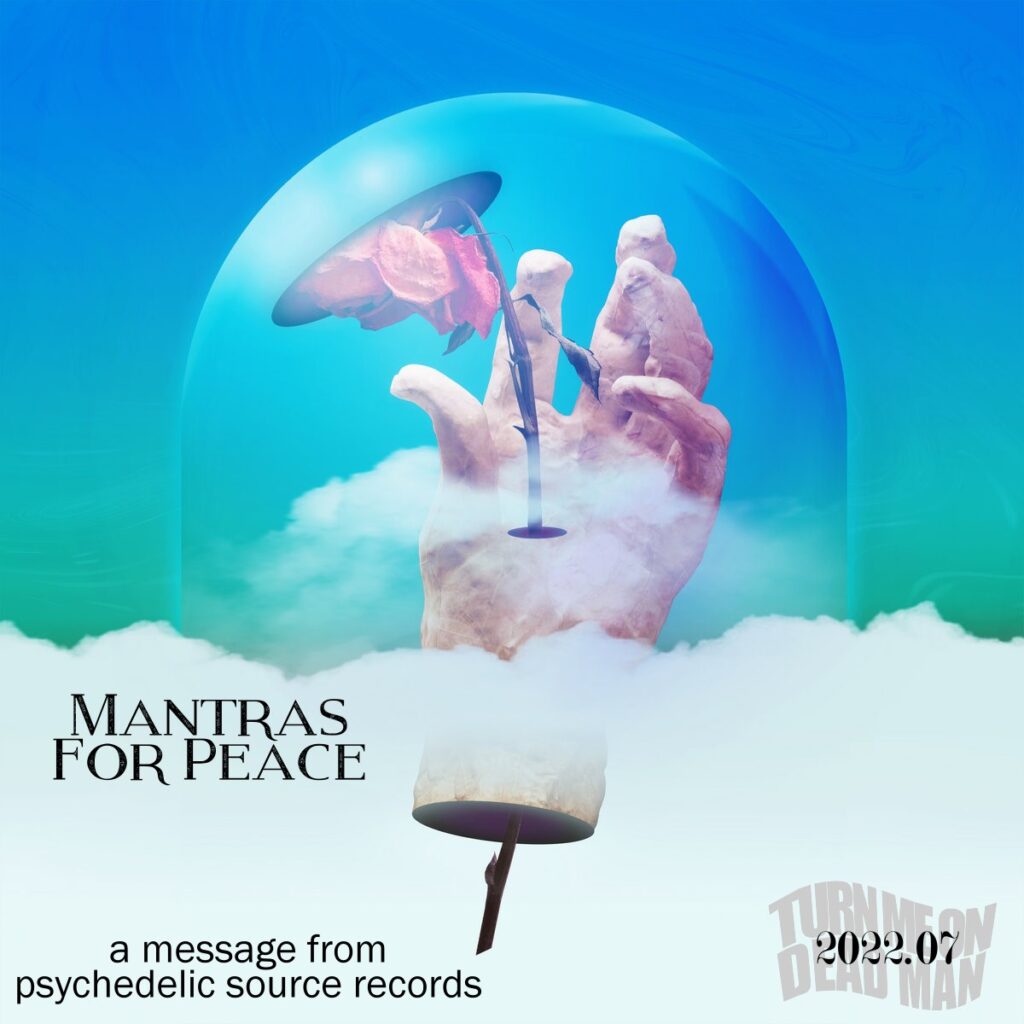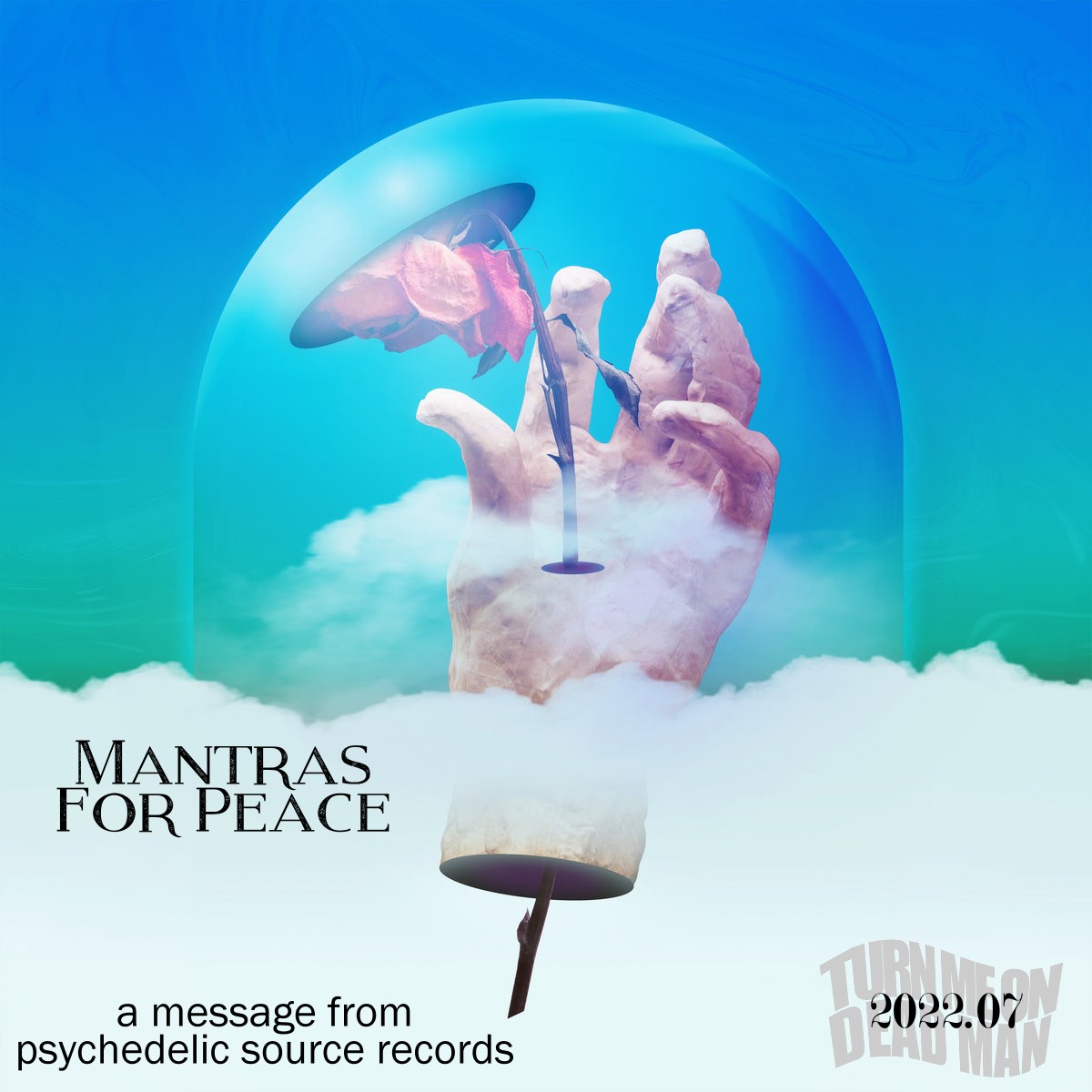 00:19 psychedelic source records – Opressions
15:14 Highbay – Dark Day
18:42 nepaal – Black Batik
29:24 Liquidacid – Beech Bums
30:35 Pilot Voyager – Dark Flood
44:18 Bence Ambrus – Levitating over Fields and Pine Forests
51:30 Come and See – Prayer of Death (desert song)
57:09 Ju – Ash (uses melodies from the traditional song 'Kedah Kasaha')
64:17 Slight Layers – Subconscious tales
69:44 psychedelic source records – Sparkling Melody (Golden Sights)
I devoted an episode of Turn Me On, Dead Man to psychedelic source records at the end of 2020
and I had been thinking about catching up with them again. They released Mantras For Peace on February 27, 2022, just three days after the Russian Invasion of Ukraine. Upon listening to the extended psychedelic jams on this album, my thought was that this is exactly what I needed to hear right now. It's a fitting counter to the horrific destruction and loss of life resulting from Putin's senseless invasion.
I did a short interview with Bence Ambrus about the crisis unfolding in eastern Europe. I asked him about the Russian invasion of Ukraine and how it was affecting their community. Hungary has had its own political difficulties in recent years as their politics have shifted to the right. Opposition parties and the independence of the judiciary have been undermined in Hungary, and freedom of the press has been curbed. To make matters worse, it looks like the United Opposition is struggling to stay united for the upcoming election on April 3rd, and Viktor Orban may well win another term in office. Here is what Bence had to say:
TMODM: I'd be curious to hear what you have to say about the conflict in eastern Europe. Hungary has had its own experience with an aspiring authoritarian ruler, and now it has a refugee crisis from the mass displacement from Putin's invasion of Ukraine. How has this affected you and your community?
Bence Ambrus: First of all, calling it "crisis" or "war" or "conflict" is just euphemism. Because crisis means the potato is little more expensive in the supermarket, and war is a traditional, balanced territorial conflict between for example: native tribes. This is scriptural massacre now, an exact example of the blown up bubble by the devil. When the evil insanity drives millions of young men into death and murder and suicide. Slaughtering children and families for nothing, only for black, remorsing fun and to get down the collective spiritual statement to the bottom, prediction the end as a proof: we, humanity lost this all. For us here by the border is scary yes, but i don't see too much changes except the prices and Ukrainian car signs. Hungary stands before political elections now, this why our demagogic leader tries to please the blockhouse dweller/factoryworker/TVgazer Hungarians in all way, to get himself and his corrupt unbalanced BMW-Christian pseudo-democratic party re-elected. So his heart is "big" now, he let the refugees in. He is not a good man at all, and he will fell this country for sure, because the opposition parties are so week and dumb in front of this mean corrupt mafia, there is no happy end to Hungary. Only happy ending to the manifested evil what will destroy this mistake we call "humanity".
Alright, so then I switched gears and asked about the music. I got some interesting responses from various members of Psychedelic Source Records when I asked them about records that changed their lives.
TMODM: One of my standard questions that I've been asking artists is "what is a record that changed your life?" and I've gotten a wide range of responses. I'd be interested to hear from as many people who have participated in psychedelic source records recordings as would care to answer this.
Krisztián (drummer in Satorinaut, PSR, Pilot Voyager): The Offspring – Americana, Pantera – Cowboys From Hell
Ákos Karancz (guitars in Pilot Voyager, PSR): King Crimson – In the Court of the Crimson King
István Baumgartner (drummer in Lemurian Folk Songs, PSR): Manfred Mann – Chapter Three
Gergely Szabó (guitar and bass in PSR, ex bass in Lemurian Folk Songs): Pink Floyd – Animals
Bence Ambrus (bass and guitar in PSR, bass in Slight Layers and Pilot Voyager, guitar in Lemurian Folk Songs, Satorinaut): Pearl Jam – Lost Dogs, Kispál és a Borz – Ágy Asztal Tévé
Dávid Nagy (guitar in Slight Layers and PSR): Led Zeppelin – II, Queen – The Game
Krisztina Benus (vocal and keys in Lemurian Folk Songs and PSR): Black Sabbath – Vol 4
Csaba Kocsis (drums in Liquidacid): Hatesphere – The Sickness Within
Ákos Debreczi (bass in Liquidacid): Across the River – Across the River
For a more in-depth interview with Bence Ambrus, please check out Podcast 2020.18 The Truth, Unity and Love Show: Psychedelic Source Records.
Psychedelic Source Records is based in Páty, Hungary