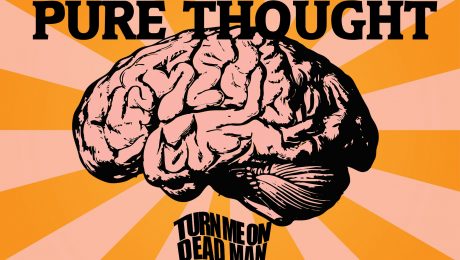 The world, or at least the US is opening up to psychedelics more and more. Psychedelic assisted therapy continues to gain acceptance and the legal market for psychedelics is growing quickly. MarketWatch called on Citigoup to cite innovative ideas that could transform society, and where to invest your money to take advantage of these changes. One of the "game changers" this group of anaylists listed was psychedelic drugs. The combination of psychedelics and psychotherapy is opening up new treatments, such as for patients with PTSD. One thing standing in the way at present is these drugs are still illegal in most places. An article in Nature, however, provides a "roadmap for wider acceptance and utilization," and Scientific American offers a strategy to reschedule psilocybin. Right now the United States is far ahead in the psychedelic market as these drugs gain broader acceptance.
Not only are a growing number turning to psychedelic assisted therapy, particularly as the pandemic has exacerbated a mental health crisis, but studies are showing that psychedelics may have other benefits, as well. A study published in Nature finds that psychedelic use is associated with a lower risk of heart disease and diabetes. A study also found that magic mushrooms enhance our emotional reaction to music.
Seattle, as well as three cities in California, have recently decriminalized psychedelic drugs. The city council of Santa Cruz, however, voted to recriminalize peyote. They did this on behalf of Native Americans who use peyote in religious rituals. With use of peyote spreading, the move to recriminalize peyote is to protect "individuals who cultivate entheogens for use in religious, spiritual, healing, or personal growth practices." Still, the psychedelic reform movement is expanding and Denver, a city that has already decriminalized magic mushrooms, is exploring further easing their restrictions in a couple of years.
And then there's the music. Psychedelic music has never really gone away but the recent past has seen a steady stream of great psych, as this episode demonstrates.
00:00 Turn Me On Dead Man – Intro
00:45 The Oscillation – Forever Knowing
08:43 Swan Faucet – Wandering
14:56 Turn Me On Dead Man – Break
16:26 DDT – Set Alight
19:53 Dislocated Flowers – Temple
24:47 The Buzzards of Fuzz – Lonely In Space (Slight Return)
30:36 Andrew Thomas Jacobs – Parum Luceat
34:26 Mystery Egg – Gate Shrouded In Time
39:40 Wine Lips – Eyes
40:58 Apex Ten – Orbiting Jupiter (Extended Version)
52:30 Zodiac Rippers – Morningstar
Continue reading