What a strange year this has been. I'm sure we could all list several things that have been terrible, but the psychedelia released during this year continues to dazzle. Most of the tracks in this episode have been released in the final quarter of 2020, with a couple of re-releases thrown in, as well. The playlist concludes with "End of Forever" by Samsara Blues Experiment, a fitting sendoff.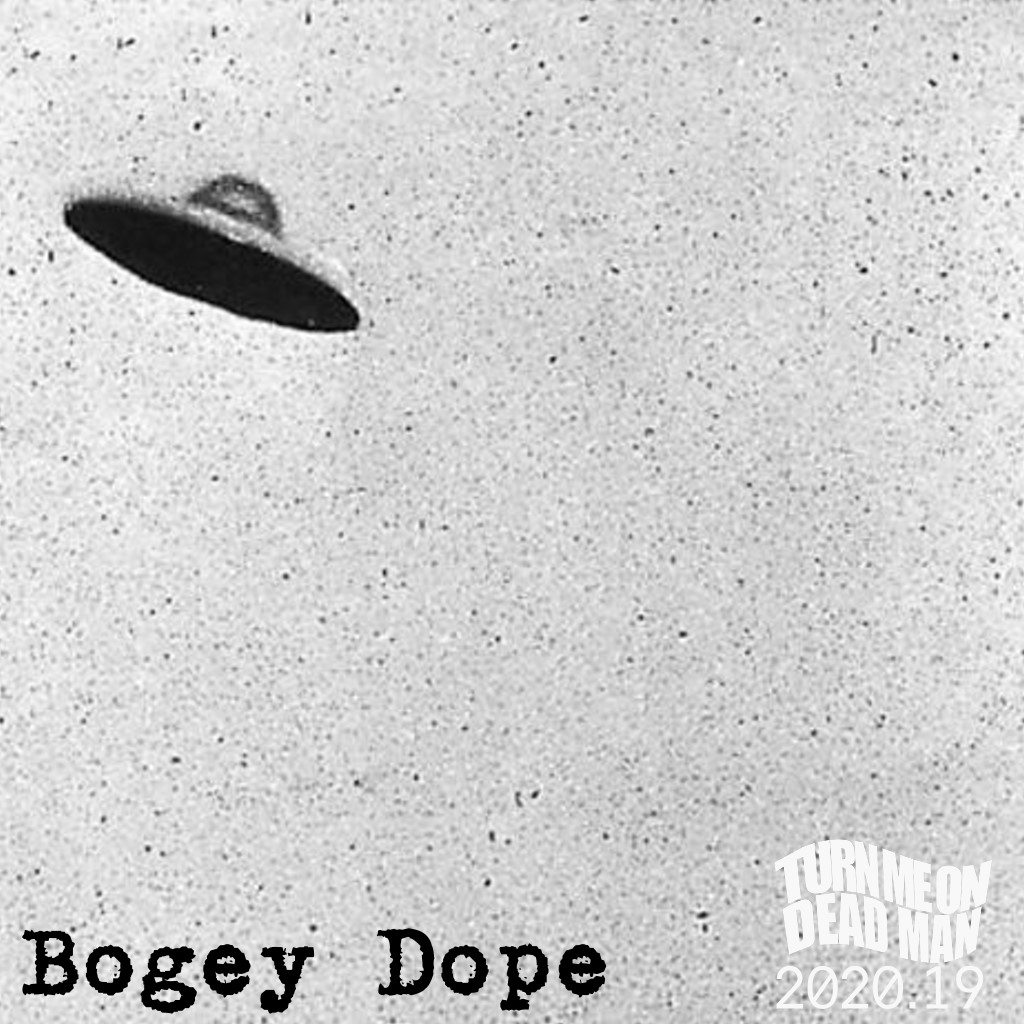 00:00 TMODM – Intro
01:35 The Cosmic Rabbit Holes – The Echo Trees
05:10 Firefriend – Three-Dimensional Sound Glitch
09:25 Tambourinen – Wollensak
12:44 Self-Immolation Music – Heaven Is Real
16:52 a/lpaca – 24h a day
18:13 Hypnodrone Ensemble – Biglove
24:27 Joseph of Kirenzi – Acid Wave
30:30 The Gjlioteens – The Summer Was Gone
33:56 Upupayāma – Green Cabana
39:45 Grr Boo – This Summer's About To Bring Me To My End (Single Version)
42:40 Experimental Psychedelic Club – Golden Teacher
52:01 Samsara Blues Experiment – End Of Forever
---
The Cosmic Rabbit Holes – The Echo Trees [from The World Is Drugs, released October 4, 2020]
I corresponded with Aske Kristiansen, singer and songwriter for the Cosmic Rabbit Holes.
TMODM: Who are your main influences?
AK: For this record, some of the main influences was The Doors and My Bloody Valentine. Both for their ability to create a universe that feels like a dream. And we looked a lot at different Mali blues stuff for inspiration for grooves.
TMODM: How have you been affected by the pandemic?
AK: The current situation has meant no shows. And all the different lock-downs and restrictions has of course affected my personal life, like it has with everyone. But I've been lucky in the sense that it hasn't affected me financially, and my ability to support my family. Yet anyway.
TMODM: What's next for you?
AK: I'm working on a new album right now, that I hope will be out in the spring of 21. It will be quite different from the first one. Made on the computer more than in the rehearsal space. Just programming and using samples. More hip hop inspired grooves.
Firefriend – Three-Dimensional Sound Glitch [from Fantasma, released November 26, 2020]
I corresponded with Yury Hermuche, guitar, vox for Firefriend, based in São Paulo, Brazil.
TMODM: How has your approach changed over the years?
YH: Probably we are more focused now on grooves and textures and fine details and the overall landscape that our songs are offering to their listeners. Music production is really addictive and you learn a lot along the way, you try new directions or new structures and feelings for every new song. So you build on what you did in the past and then – I hope so – you are always searching and exploring new territories.
TMODM: How have you been affected by the pandemic?
YH: Without gigs we've lost an important side of this band, but there are others. We focused on writing and recording. We have a new album, which is our testimony of this weird and violent year.
TMODM: What's next for you?
YH: Well we live in a country where 'future' is a strange concept. I hope we can be alive when our new vinyl comes out in early spring. But I don't know what's going to happen. We are writing new songs. Dreaming with loud gigs. Watching the madness of the XXI century.
Tambourinen – Wollensak [from Wooden Flower, released May 1, 2020]
Self-Immolation Music – Heaven Is Real [from Demo 2020, released December 05, 2020]
Self-Immolation Music are based in Leeds, UK.
TMODM: What are your main influences?
SIM: Spacemen 3, Spiritualized, Spectrum, Stooges, BJM, Neu!, Tangerine Dream, Roky Erickson
TMODM: Now that you've put out this demo, what's next for you?
SIM: We have written 8 more songs that we will record early next year. We also signed a lease for a new practice space with some friends in Leeds so hopefully we can put on some shows there.
a/lpaca – 24h a day [from Abnormous Neutral, released December 01, 2020]
a/lpaca is a four piece band from Mantova, Italy.
TMODM: Who are your main influences?
A: We have several influences, and we often play different genres (mainly, psych garage punk anyway). The song you chose is taken from an EP inspired by bands such as Gee Tee, Coachwhips and Uranium Club, so I'd say a garage punk lo-fi sound that we absolutely love. But actually we mainly play psych kraut punk music, and the main influences are king gizzard, thee oh sees, all the German krautrock scene and maybe Toy.
TMODM: How have you been affected by the pandemic?
A: We lost many gigs and so we lost precious money that would have helped paying the production of our debut album. Luckily, we were able to earn and save some money for it, so eventually we did what we had to do. Other than losing gigs, we weren't really so affected by the pandemic as a band. We managed to finish recording our album and then mixing, mastering etc, we also found a label in all this chaos, so in the end we don't complain too much and we try to do what we can. But obviously for the entire music scene this year was shitty. Hope it gets better in 2021!
TMODM: What's next for you?
A: In March 2021 we will release our debut album and we are very happy about it. As I said, we hope we will be able to play it live as soon as possible!
Hypnodrone Ensemble – Biglove [from Gets Polyamorous, released October 23, 2020]
I corresponded with Aidan Baker of Hypnodrone Ensemble. On Gets Polyamorous, fourteen musicians contribute to a collection of post-punk, krautrock, space rock tunes.
TMODM: Who are your main influences?
AB: Because we have so many members, our influences are quite varied, which I think is one the project's strengths. But Biglove is one of our more obviously krautrock tunes and so maybe the influences are more readily apparent: Neu and Can, of course, but also Stereolab, Trans Am, Oneida…
TMODM: How much of your music is improvised and how much do you have mapped out before recording?
AB: Normally our albums are recorded live in studio and almost entirely improvised…but with Gets Polyamorous, we took a different approach and recorded separately, sharing the parts online, and slowly building songs out of the accrued layers of sound. Biglove began with Aidan's simple, rhythmic guitar loop, which set the tempo and momentum of the track, but the song really took shape from Gareth's driving yet melodic bass line.
TMODM: What's next for you?
AB: Honestly, that is difficult to say…we had plans to tour in support of Gets Polyamorous but of course all those shows were cancelled this year. Hopefully, we will get out on the road again in 2021, but who knows…
TMODM: How did so many artists come together?
AB: When we play other cities than Berlin, we often ask local musicians to join the group or substitute for missing players (we have a rule that there must always be three drummers), so for Gets Polyamorous we tried to invite all the players who have played with us over the years to contribute something. Something of an alumni album, so to speak.
TMODM: Do you act as conductor or does each session have its own dynamic?
AB: While our concerts and sessions are mostly improvised, we do normally have some rhythms or heads in mind to either give the set shape or to fall back on if needed – but generally we try to allow the improvisation itself to shape the form of the tracks/performances.
Joseph of Kirezi / 切れ痔のヨーゼフ – Acid Wave [from Acid Wave / Hirasaka, released March 20, 2020]
Joseph of Kirezi / 切れ痔のヨーゼフ are a psychedelic band from Tokyo
TMODM: Who are your main influences?
JoK: Nirvana and some other Krautrock bands, Amon Düül II, Ash Ra Tempel…
TMODM: How have you been affected by the pandemic?
JoK: Some events have been cancelled. So sad.
TMODM: What's next for you?
JoK: Just making new songs.
The Gjlioteens – The Summer Was Gone [from The State I'm In, released December 6, 2020]
Upupayāma – Green Cabana [from Upupayāma, released November 15, 2020]
I corresponded with Alessio Ferrari of Upupayāma from Parma, Italy.
TMODM: Who are your main influences?
AF: My influences often vary, and often according to the period, mood, new discoveries etc. For example in the last few months I have been listening almost in a loop to Garcia Peoples, Mong Tong (a fantastic duo from Taipei who just released a record with GuruGuru Brain Records), Wax Machine and The Incredible String Band. If I have to talk about the influences on my first EP, I would definitely say Kikagaku Moyo, but also other Japanese groups like Ghost, Flower Travellin' Band. If I think about it, I listen to a lot of music from that beautiful country that is Japan.
TMODM: How have you been affected by the pandemic?
AF: Actually I am very ashamed to say it, but the pandemic (I speak only from a musical point of view, of course) has given me a calm and a slowness in living my days that I did not remember and that I missed. I live in a small mountain town and during the lockdown I took the opportunity to walk a lot in the woods, play a lot, experiment. I must say that in those months I "traveled" a lot (I'm not saying I took drugs ahahahah), I've been to places I've never been before and I admit, I'm an eternal naive, for a while I hoped that the world could understand to slow down. Unfortunately this was not the case, on the contrary we have accelerated even more the pace at which we are destroying the planet.
TMODM: What's next for you?
AF: Regarding the future I am already recording two new songs that will end up in a mini EP of two songs, and I am writing a lot for a new album that I intend to release in 2021 and which I am very satisfied with at the moment.
Grr Boo – This Summer's About To Bring Me To My End (Single Version) [released September 13, 2020]
Grr Boo! is a side project of James Biven of The Electric Myrrs from Bay St. Louis, Mississippi.
TMODM: How do you write/record differently for Grr Boo! and The Electric Myrrs?
JB: Grr Boo! stated the same way the The Electric Myrrs did, just me and a cassette recorder. i do most of Grr Boo's recordings at my home studio (a crammed bedroom closet) and for the time being until i decide to take it to a pro studio its a solo project. The Electric Myrrs now has other members that help me live and in pro studios when writing and executing but i also still record solo for the Myrrs when im not working on other projects.
"Castles in the Sand" was recorded by me in february of 2020 after a break up i had gone through, it's basically about "being grateful of what you have while you have it" sorta song.
TMODM: When will Astrocized be coming out?
JB: As for "Astrocized" it should be out by mid January, i'm still in the process of recording a few more songs for it as we speak but the album is comfortably 65% ready and should be out before february 2021, the way i write and release is very different from standard artists who follow agendas with writing and releasing, i like to record so as soon as i record something and it sounds good im already on to a new album for my projects.
Experimental Psychedelic Club – Golden Teacher [from Induction Hardened Bedways (Model EP), released September 12, 2020]
The Experimental Psychedelic Club is a psychedelic space rock band from Limoges, France.
TMODM: Who are your main influences?
EPC: Our main influences are Slift, Naxatras, Electric Octopus, The Spacelords, Yuri Gagarin, many 70s rock bands, and a lot of other amazing bands from all around the world.
TMODM: How have you been affected by the pandemic?
EPC: The pandemic is affecting us a lot because we work hard to play gigs. With the 2nd confinement in France, our only concert in a little bar was cancelled. We won't be able to play for a long time but we keep on working, waiting for the moment when we can play live again and make people enjoy our music.
TMODM: What's next for you?
EPC: Regarding what's next, we don't really know… We're trying to compose a new track but because of the pandemic restrictions, we can't see each other to work on it, so we are in a "blackhole" right now.
Samsara Blues Experiment – End Of Forever [from End Of Forever, released November 5, 2020]
I corresponded with Christian Peters, vocals, guitar and keyboards for Samsara Blues Experiment. On the SBE Bandcamp page it says 2007-2020 and Christian confirmed that "the band is not active anymore." I asked what's next for them and he said, "i am producing and recording music as surya kris peters, the other guys go back to their projects ewok and rodeo drive."