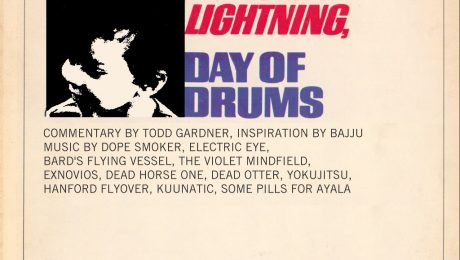 It's interesting to reflect on how the renewed interest in psychedelics started. In the 1990s researchers at Johns Hopkins wanted to study the mental health benefits of psilocybin. Psychedelics were so stigmatized at that point, however, that they weren't sure the FDA or even their own institution would approve the research. They managed to get approval for their research efforts and published their positive results in 2006, and the "psychedelic renaissance" has gained momentum since then.
A growing number of studies have shown the mental health benefits of psychedelics, and this has become an area of intense interest. Veterans are a group that has shown great interest in these studies, as psychedelics have been demonstrated to be effective in treating PTSD. Among others, veterans have been given new hope by these developments, and the New York Times points out that "Veterans Have Become Unlikely Lobbyists in Push to Legalize Psychedelic Drugs". Some health insurance providers are starting to cover psychedelic mental health treatments, and private companies are now competing to develop treatment regimens to tap into this potentially huge market.
One interesting note emerged from a recent study where some attendees of an ayahuasca retreat were given placebos. The people who took placebos reported benefits, such as lower anxiety and depression, and using the measures devised by the researchers, these benefits were statistically similar to the attendees who actually took ayahuasca. The researchers acknowledged that there may have been mitigating factors in their study, but it remains a subject for future research.
The optimism about psychedelics is being felt in a variety of unlikely places. Benzinga writes about parenting aided by microdosing psychedelics in the article "Moms on mushrooms". House Beautiful suggests that the popularity of decorating home decor items with mushrooms is "a side effect of—or even a sly wink to—the recent legalization of magic mushrooms in some parts of the world." Big Think discusses research showing that psychedelics can change how users see the universe, leading individuals to adopt a more transcendental outlook.
More celebrities continue to make public their psychedelic experiences. I mentioned Will Smith in my previous podcast, but this time around more members of the family join in the discussion. Jada Pinkett Smith and their son, Jaden Smith, shared their psychedelic stories on Jada's talk show, Red Table Talk. Mike Tyson has become a rather unlikely advocate for psychedelics, as he has been open about his life-changing experiences with 5-MeO-DMT, which is the venom of the Bufo Alvarius toad. L.A. Weekly is calling him the "New Face of Psychedelic Healing."
While the music in this episode of Turn Me On, Dead Man is psychedelic, the theme is not. Today is November 22, 2021, which is the 59th anniversary of the assassination of John F. Kennedy. A couple of days ago I made my regular trip to Joe's Record Paradise and found a still-sealed LP copy of Years of Lightning, Day of Drums, a celebration of JFK's life as a counter to the shock of his assassination. You can draw a direct line from the JFK assassination to our current polarized and conspiracy-theory-driven political environment, but I'll leave that there for the time being. Right now I just want to enjoy the breadth and depth of current psychedelia.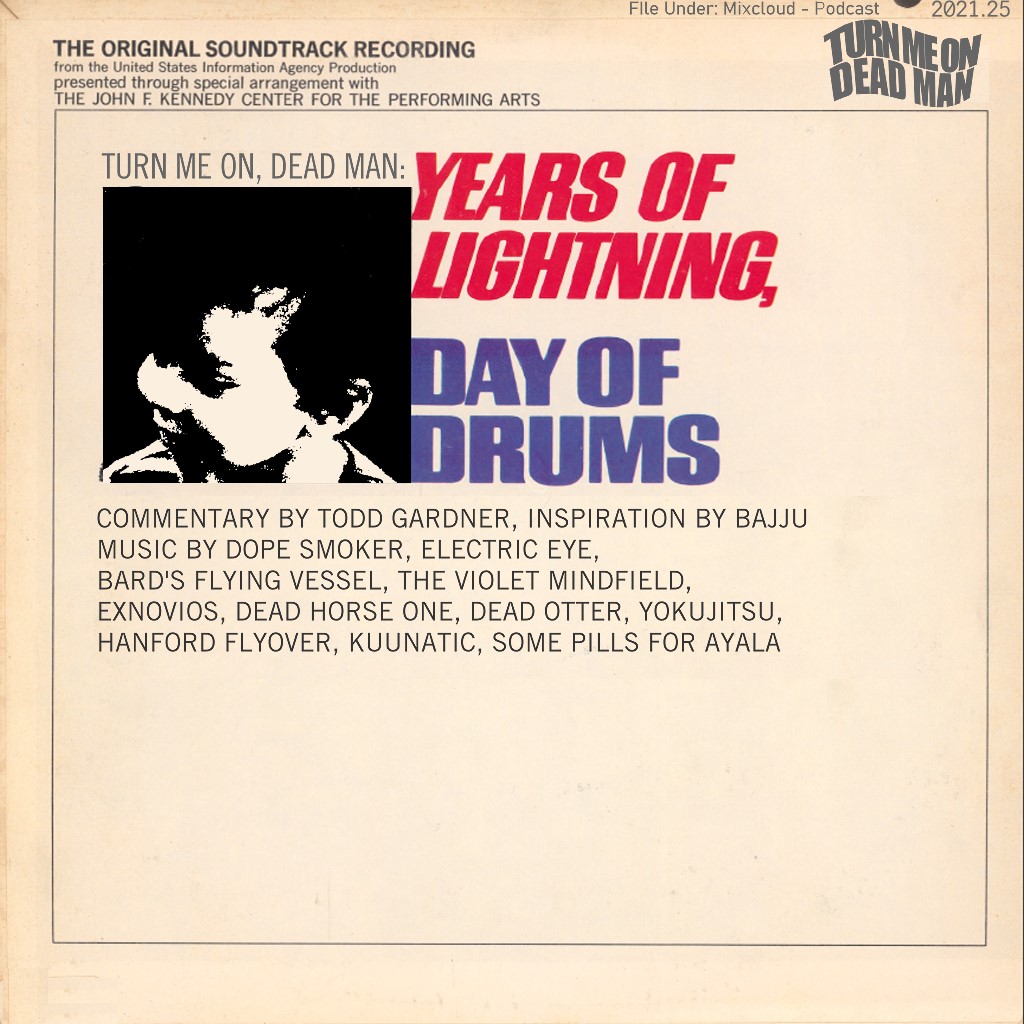 00:20 Dope Smoker – NASDAQ
05:17 Electric Eye – Den Atmosfaeriske Elven
11:12 Bard's Flying Vessel – Cut In Half
15:57 The Violet Mindfield – Stranger In The Mirror
18:50 Exnovios – Un Nuevo Día
22:10 Dead Horse One – Nevermore
25:22 Dead Otter – Eye Elevator
31:34 Yokujitsu – Yawarakai Tejou
37:27 Hanford Flyover – Golden
42:10 Kuunatic – Para Bennyà
48:28 Some Pills For Ayala – Space Octopus
Continue reading